Lakeland Community College hosts the annual
Shannon Lee McBride Volleyball Tournamen
t each September to honor Shannon's legacy and the following young women have earned Shannon Lee McBride Memorial Endowment Ladies Volleyball Scholarships since her demise in 2003:
Ashley Febel (2003); Kristi Tutolo (2004); Angela Farmwald (2005); Amy Clifton (2005); Jessica Van Horn (2005); Kathryn Coxe (2006); Elaine Bowen and Elizabeth Breeler (2009); Jennifer Sommerfeld (2010); Stephanie Frick (2011); Breanna Wilson and Meredith Stuebbe in 2012; Alyssa Woltman (2013); Krista Curtis and Casey Timko (2014); Haley Azbill, Carly Cabot and Mary Prosuch (2015).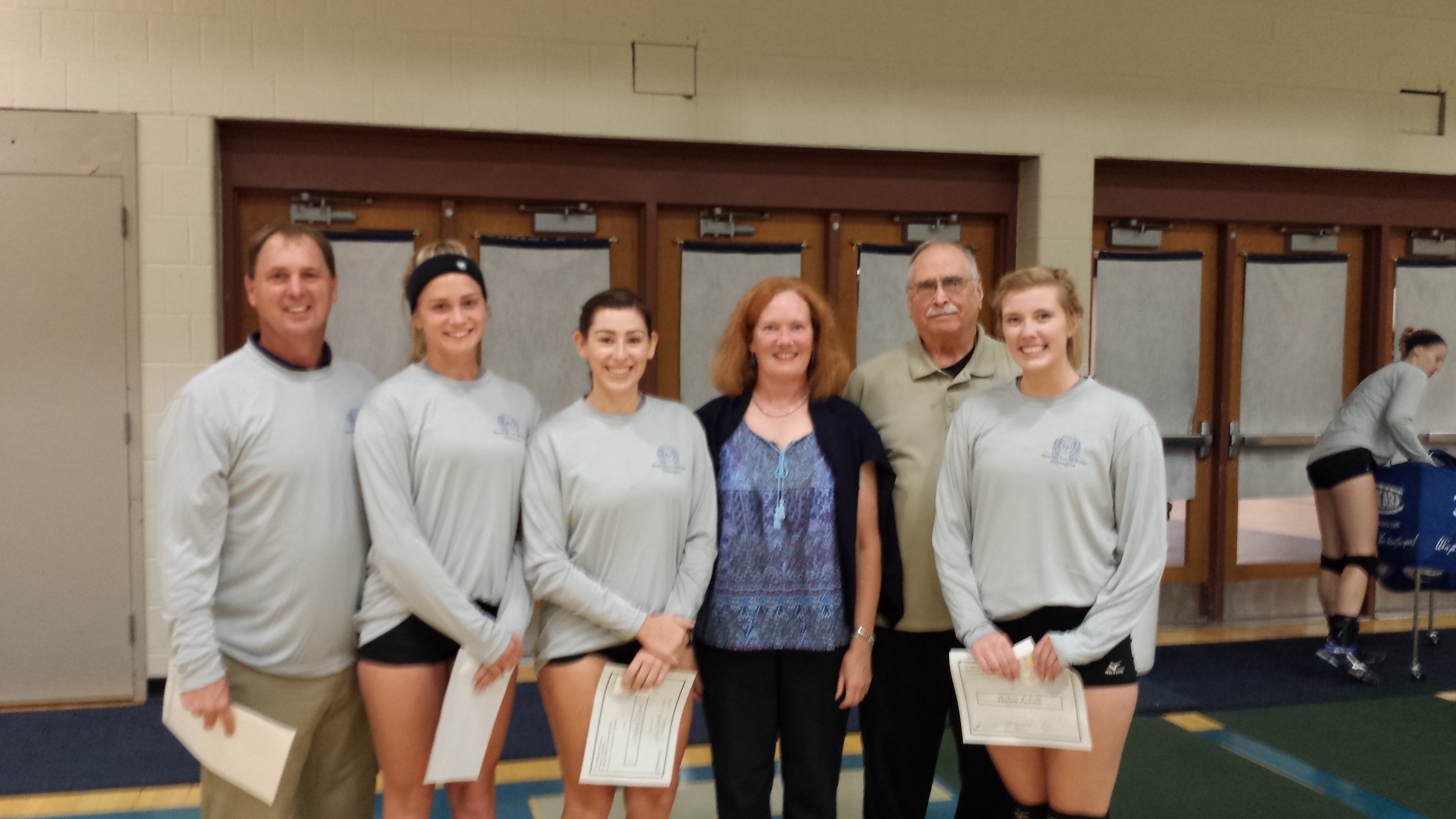 Lakeland Community College Shannon Lee McBride Memorial Scholarship Winners for 2015 are HALEY AZBILL, CARLY CABOT, and MARY PROSUCH who are shown in the photo along with Athletic Director Scott Barlow and Jim and Laura McBride on September 11, 2015. The McBride Family is grateful to all of Endowment supporters and to Director Barlow, his staff, coach Miozzi and all of the wonderful people at Lakeland who make these financial awards possible.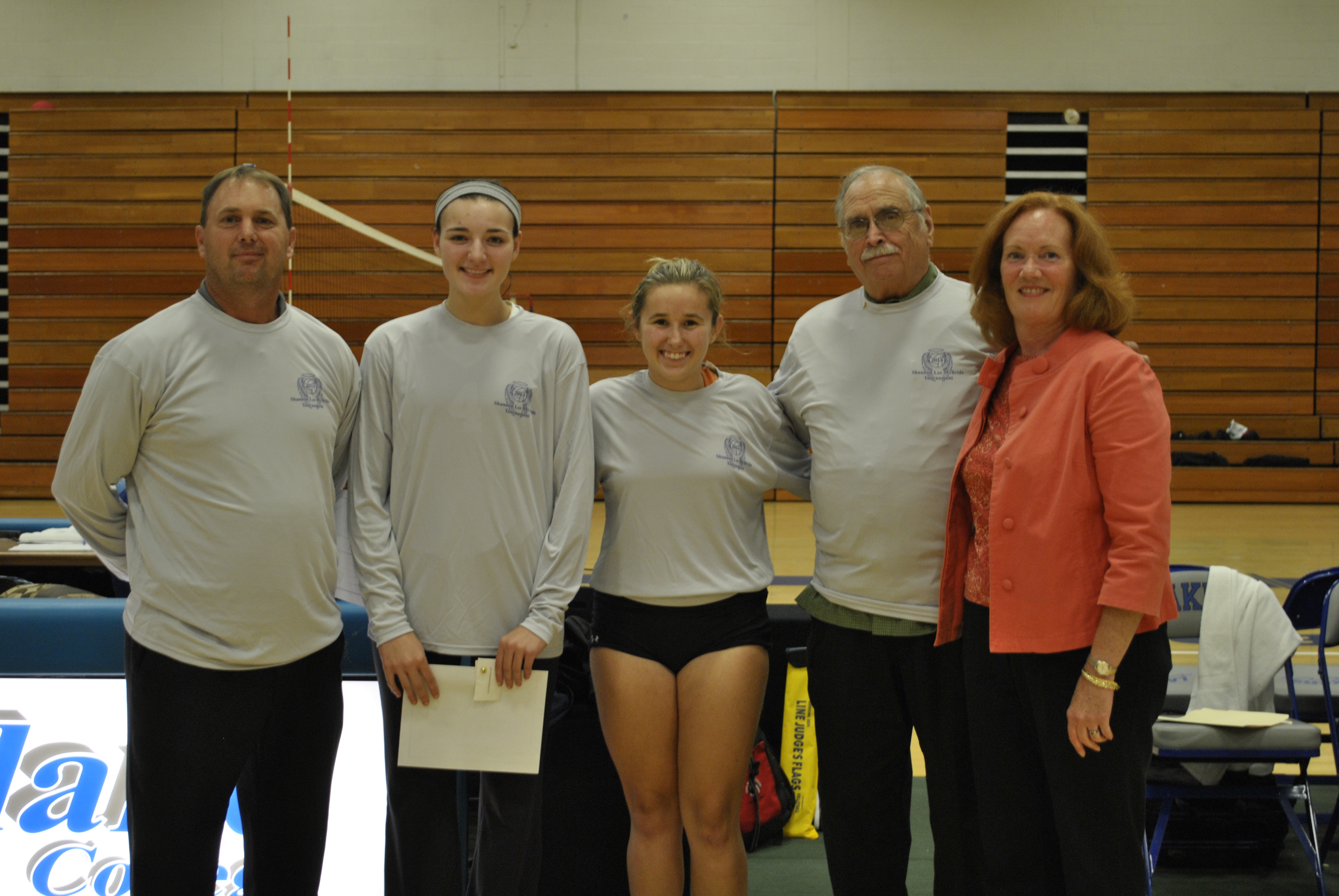 2013 Shannon Lee McBride Ladies Volleyball Endowment scholarship winner Alyssa Woltman (Painesville) with AD Barlow and the McBrides.